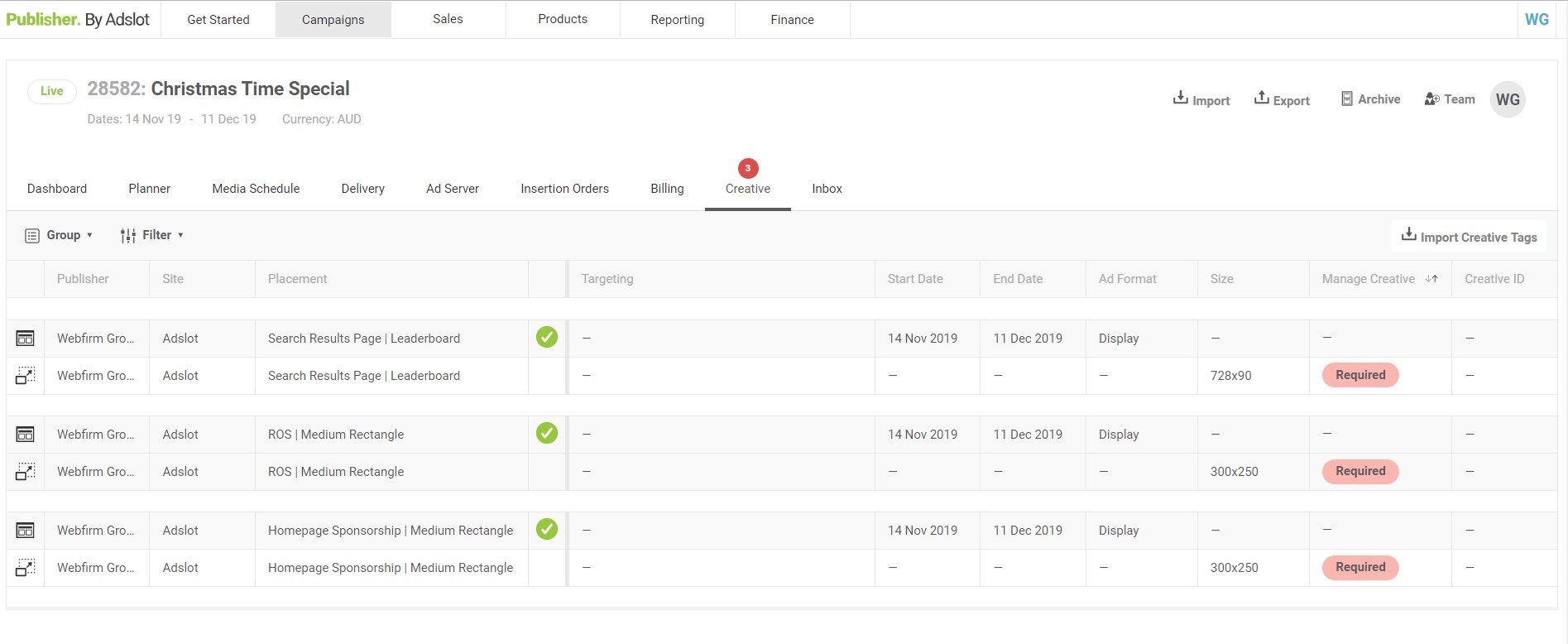 In order for a campaign to be set live, you will need to ensure that creative has been assigned at the ad size level. You have two options available when loading in creative and these are:
Manually - here you will need to click on the status next to the ad size located in the 'manage creative' column. A pop-up will appear and you'll have two options to select from. Either you copy and paste the adtag or you upload a file and assign the landing page URL. Then you will need to click on the send button located top right corner. This then notifies the buyer that creative has been added. The creative is sent straight to your adserver if placements have already been trafficked. If at any stage you need to update the creative, simply go back and select the status again and from the pop-up options click on the + Creative button - this will overwrite the previous creative loaded.





Import

- here you will need to click on the import creative tags option located to the top right. A new pop-up box will appear guiding you through the 3 steps.


Before you begin these steps please export your nominated adtags from your adserver as .csv or excel format.



Load this file as part of first step in Adslot

From the row headers in your file identify the first header of data and the last

Match the columns in the file to the corresponding ones in Adslot. These are made up of 4 columns, namely ID column, size column, placement name column and tag column then click next
The last step can be a little tricky, as this will require you to match the placement name to the corresponding creative and submit the import.