There are a few sections within your marketplace that you can navigate to. These sections are made up of publisher level, sites & collections level and product level. We are going to take you through each one so that you can see what type of information is made available to your buyers.
Publisher overview
When you first click on marketplace from the main menu you will be taken straight to the publisher overview section. In this section you will see a brief description of your value proposition to buyers, key KPIs or metrics you wish to display and then there is a breakdown of all your sites/collections, product spotlight, high impact products and products by device type.
Sites and collections
Depending on how you sell your inventory you can break down your offerings based on site level or a collection. A collection can be a combination of sites or audiences and depends on how you sell them bundled or network level. Simply click on one of the sites displayed and you'll be taken to the site's overview section. This section will have information broken down by site description, key metrics (optional), product spotlight and products by device types.

Product spotlight
In this section you'll see a combination of high impact products. To view more information on any of the products display just click on the product tile and a pop-up will appear. From within you'll be able to see a screenshot of where the ad could appear along with useful information such as cost, description (optional), ad sizes, media format, device types and any targeting options.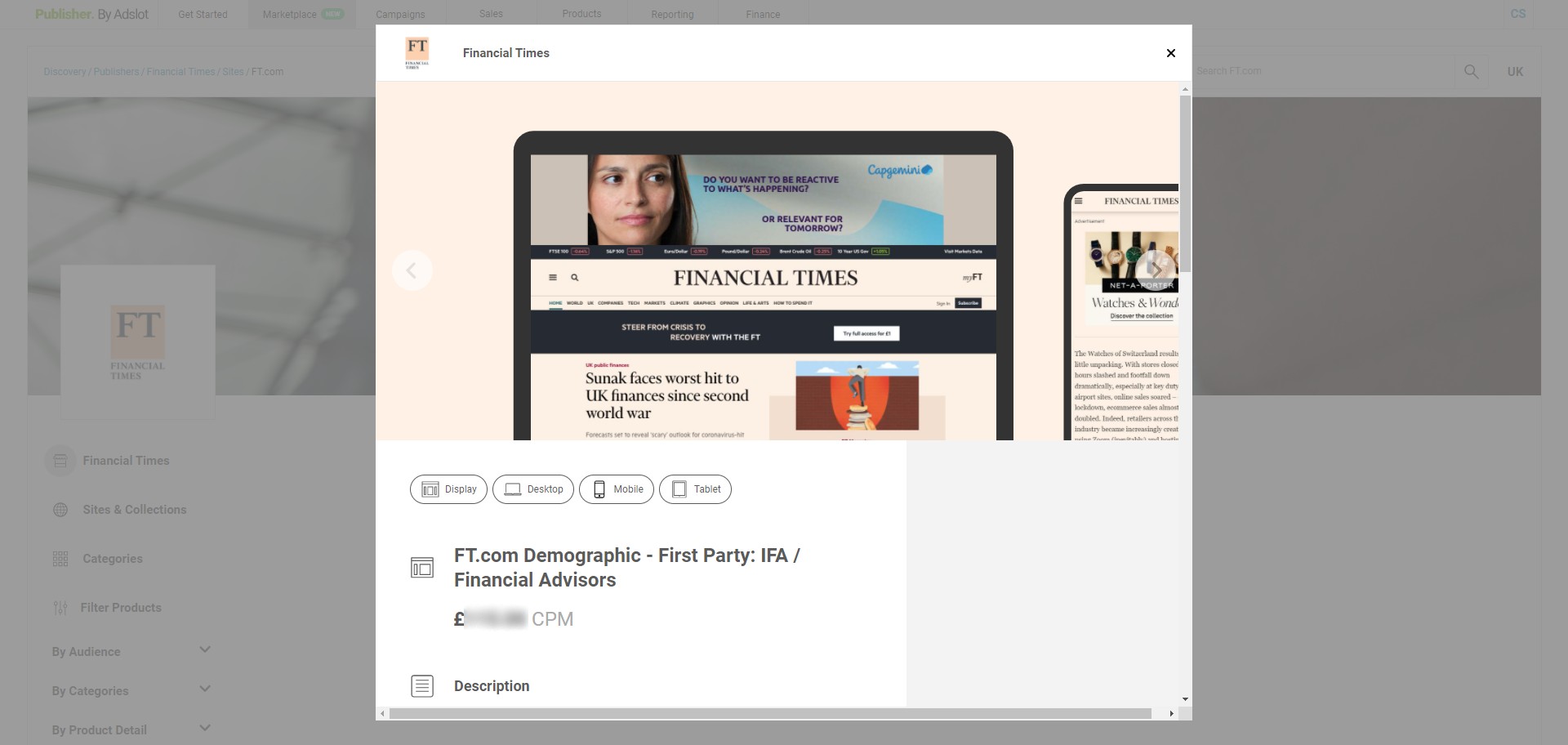 To find out how to apply filters within the marketplace, please read How to use filters in the marketplace